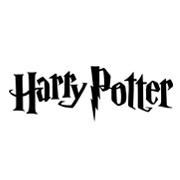 Harry Potter is a literary series written by British author J.K Rowling.
The seven-novel series chronicles the adventures of a young wizard named Harry Potter and his friends including Ron Weasley and Hermione Granger who attend Hogwarts School of Witchcraft and Wizardry.
Hogwarts school is led by Albus Dumbledore and it is divided into four houses: Gryffindor, Hufflepuff, Ravenclaw and Slytherin.
The series features Harry Potter's fight against Lord Voldemort.
The books gained immense popularity, generated global commercial success and critical acclaim, making this series the best-selling series in the history of literature.
Here is the chronological order of the release of the films:
-Harry Potter and the Sorcerer's Stone (1997)
-Harry Potter and the Chamber of Secrets (1998)
-Harry Potter and the Prisoner of Azkaban (1999)
-Harry Potter and the Goblet of Fire (2000)
-Harry Potter and the Order of the Phoenix (2003)
-Harry Potter and the Half-Blood Prince (2005)
-Harry Potter and the Deathly Hallows (2007)