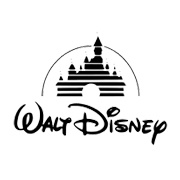 The Walt Disney Company is an American company established in 1923 by Walt Disney under the name Disney Brothers Studios.
The company will be renamed (Walt Disney Productions) in 1929, then (The Walt Disney Company) in 1986
This will be unveiled with shows, television series, cinema as well as animated short films in which we will get to know characters such as Mickey Mouse, Minnie Mouse, Donald Duck, Daisy Duck, Goofy, Pluto, Goofy, Tic and Tac, Winnie the Pooh and many more.
Now the company is a major player in amusement parks including Disneyland and Walt Disney World Resort hotels and cruise ships
Walt Disney in his repertoire of many productions mainly animations from his own studios as a producer mainly, but also as an actor, director or screenwriter.
Main Disney movies:
-1928: Steamboat Willie
-1937: Snow White and the Seven Dwarfs
-1940: Pinnoccio and Fantasy
-1941: Dumbo
-1942: Bambi
-1950: Cinderella
-1951: Alice in Wonderland
-1953: Peter Pan
-1955: Lady and the Tramp
-1959: Sleeping Beauty
-1961: The 101 Dalmatians
-1964: Mary Poppins
-1967: The Jungle Book